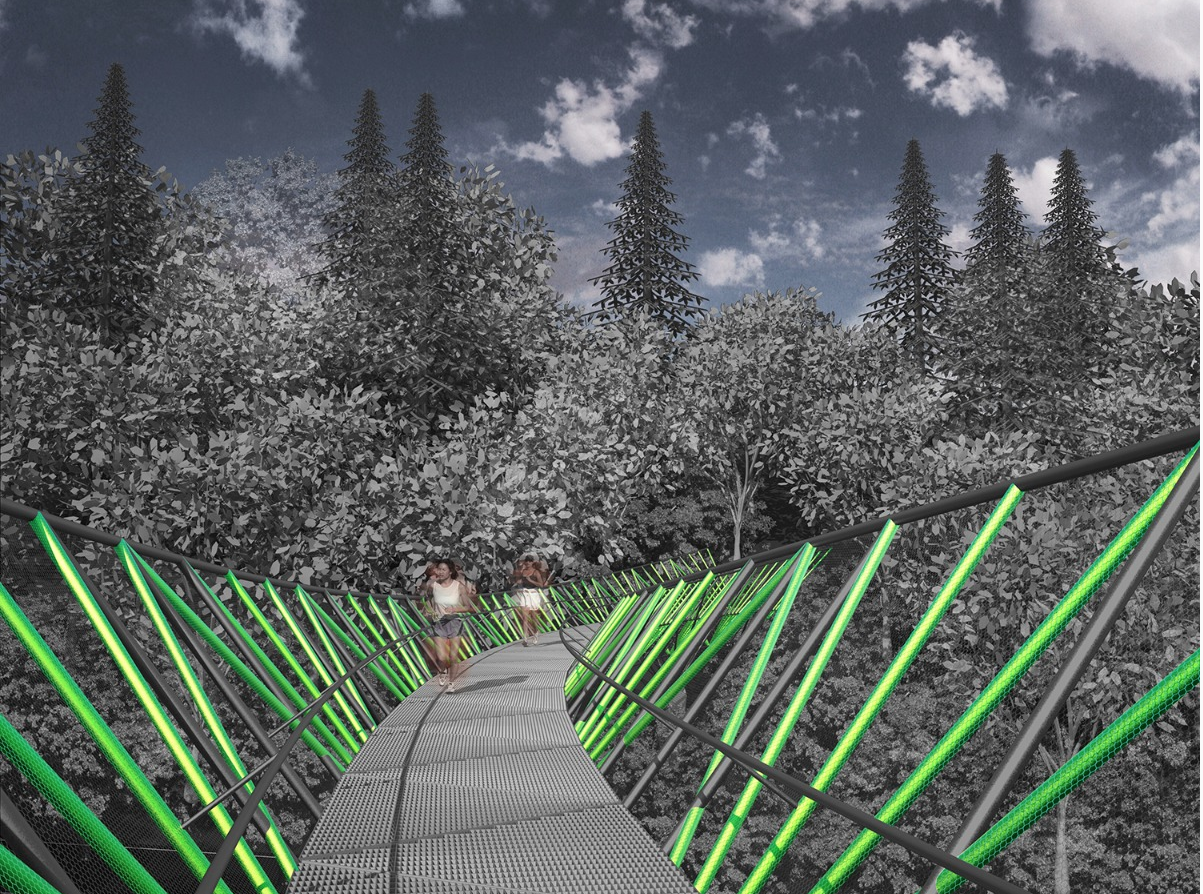 Designer, Concept, Dimensions and Materials

The bridge is 178' long measured at the center of its curving deck. Its basic structure is a tri-cord truss of rusting and painted steel, with elements suggesting the sword ferns and vine maples found along the 30-mile length of the trail.
Artist Ed Carpenter—A 40-year trail runner and, as he puts it, "a survivor of the West Burnside Wildwood crossing—developed the design with KPFF Engineers to blend the bridge seamlessly with the experience of the trail. He spent over a year meeting with neighborhood groups, non-profits, city commissioners, city bureaus, and then Mayor Charlie Hales, promoting the project before convincing Portland Parks Foundation to take on the role of prime sponsor.
Carpenter is an artist specializing in large-scale public installations ranging from architectural sculpture to infrastructure design. Since 1973 he has created major installations in cities across the U.S., Japan, and Taiwan, and has developed other bridge designs for Phoenix, AZ, Culver City CA; Las Vegas, NV; and San Antonio, TX, among others. Notable local pieces are his "Fishbird" bridge for the Parkrose MAX station, a 200-foot plaza sculpture for the Maseeh College of Engineering at PSU, and the lobby window for the Justice Center.
To learn more about Ed Carpenter go here:
https://www.edcarpenter.net/